Annie (Scooteroma) & Dom (Foodies in Rome), not only are they besties in Rome they are fellow entrepreneurs, urban adventurers and embrace fashion whether they're zipping through town on a cherry red Vespa or they're cleaning up a gelato face on their 4 year old on the way to a walking tour. We are supporters of women in every stage of their lives. Why? Because we have been there and are going there. Let's celebrate life on the rooftops of Rome. Live out the fantasy of the Roman lifestyle for night out on the most sought out rooftops where we will laugh, cheers and manifest.
 Exclusive, fabulous, cocktails in the city!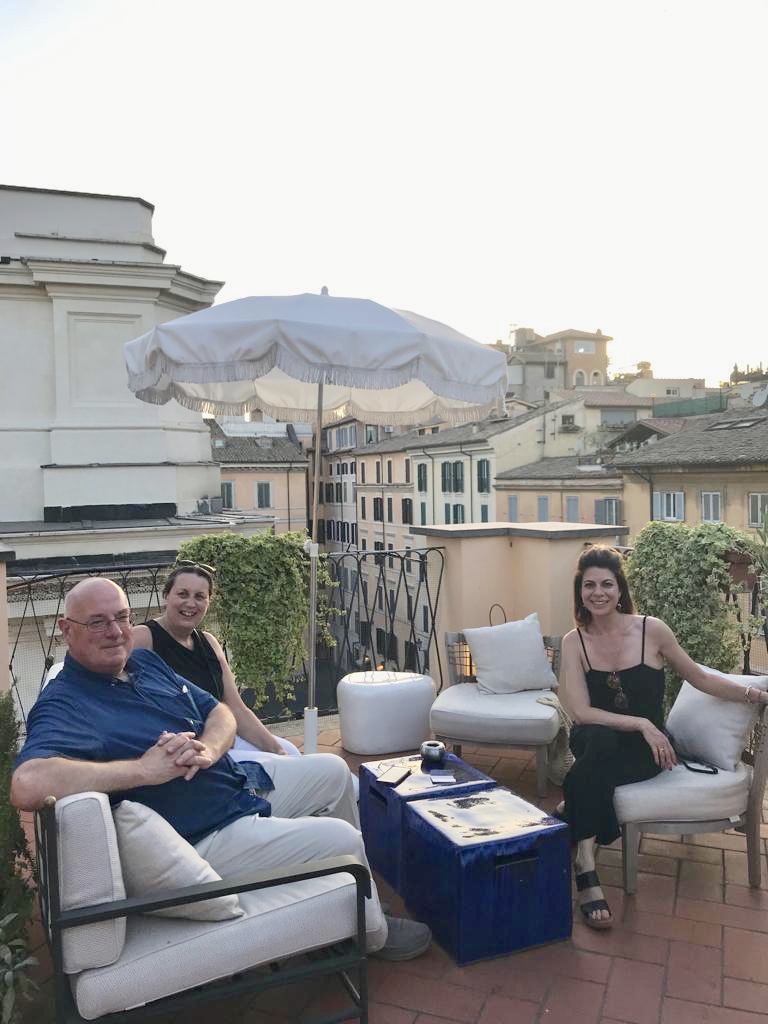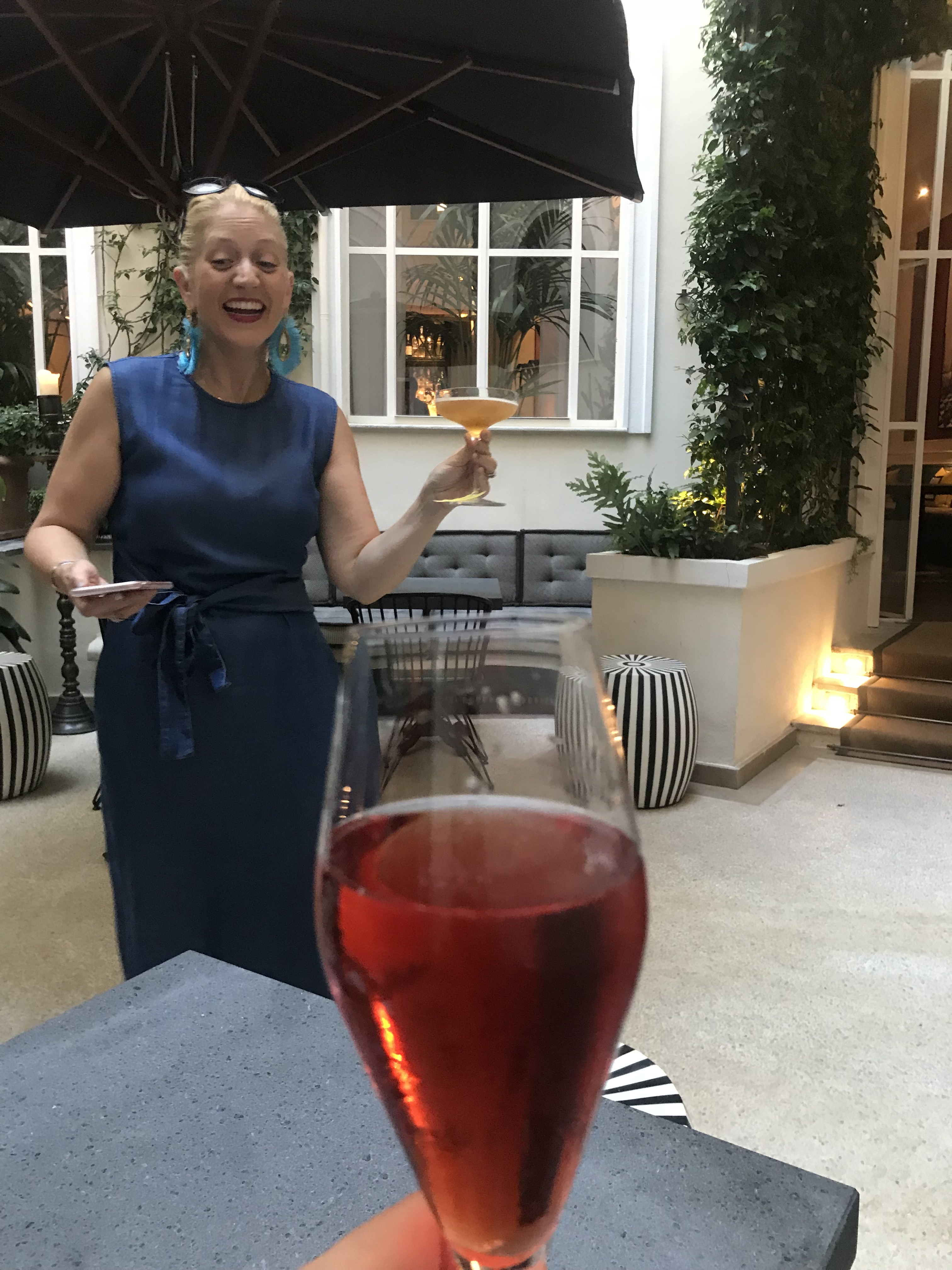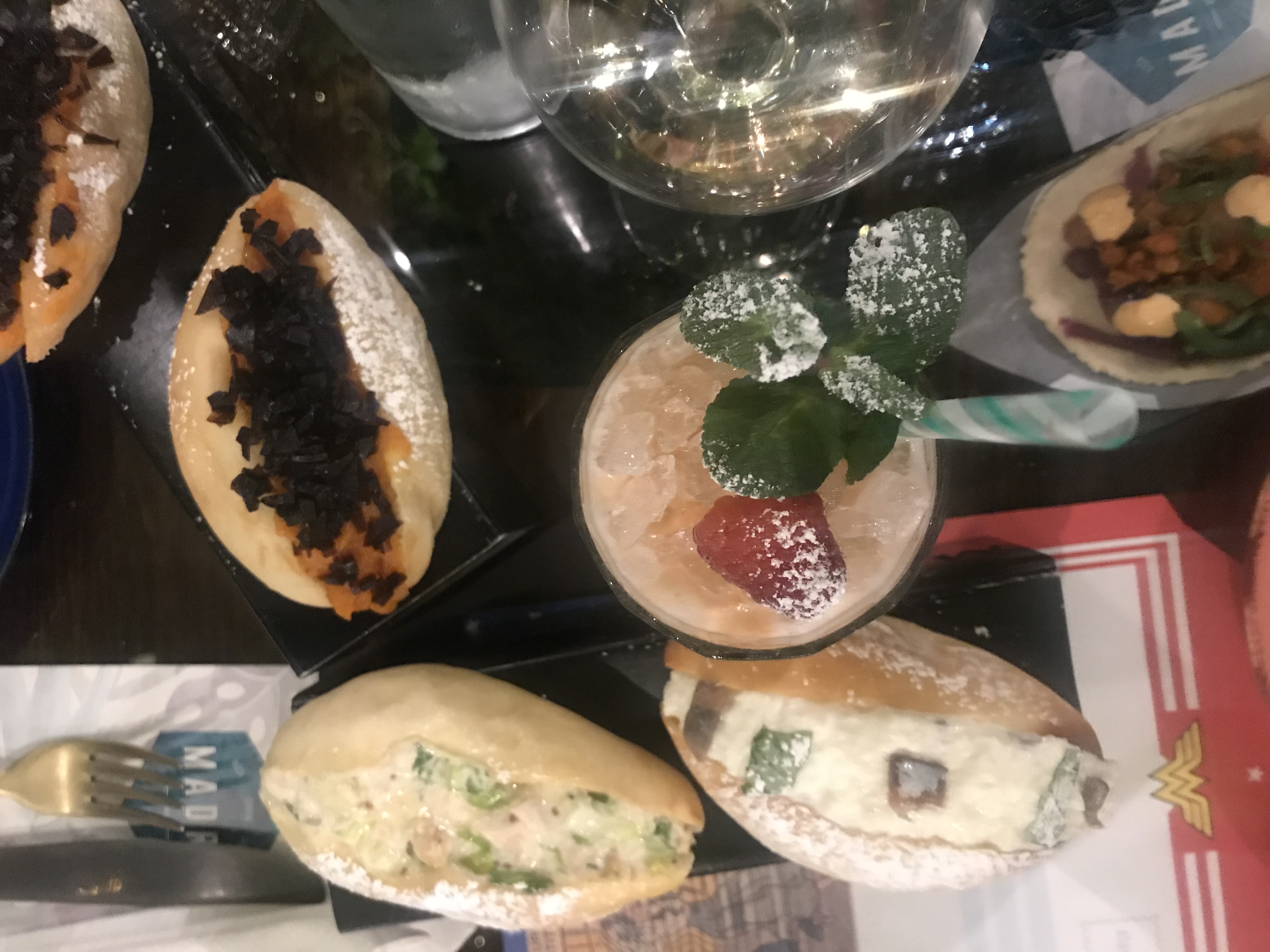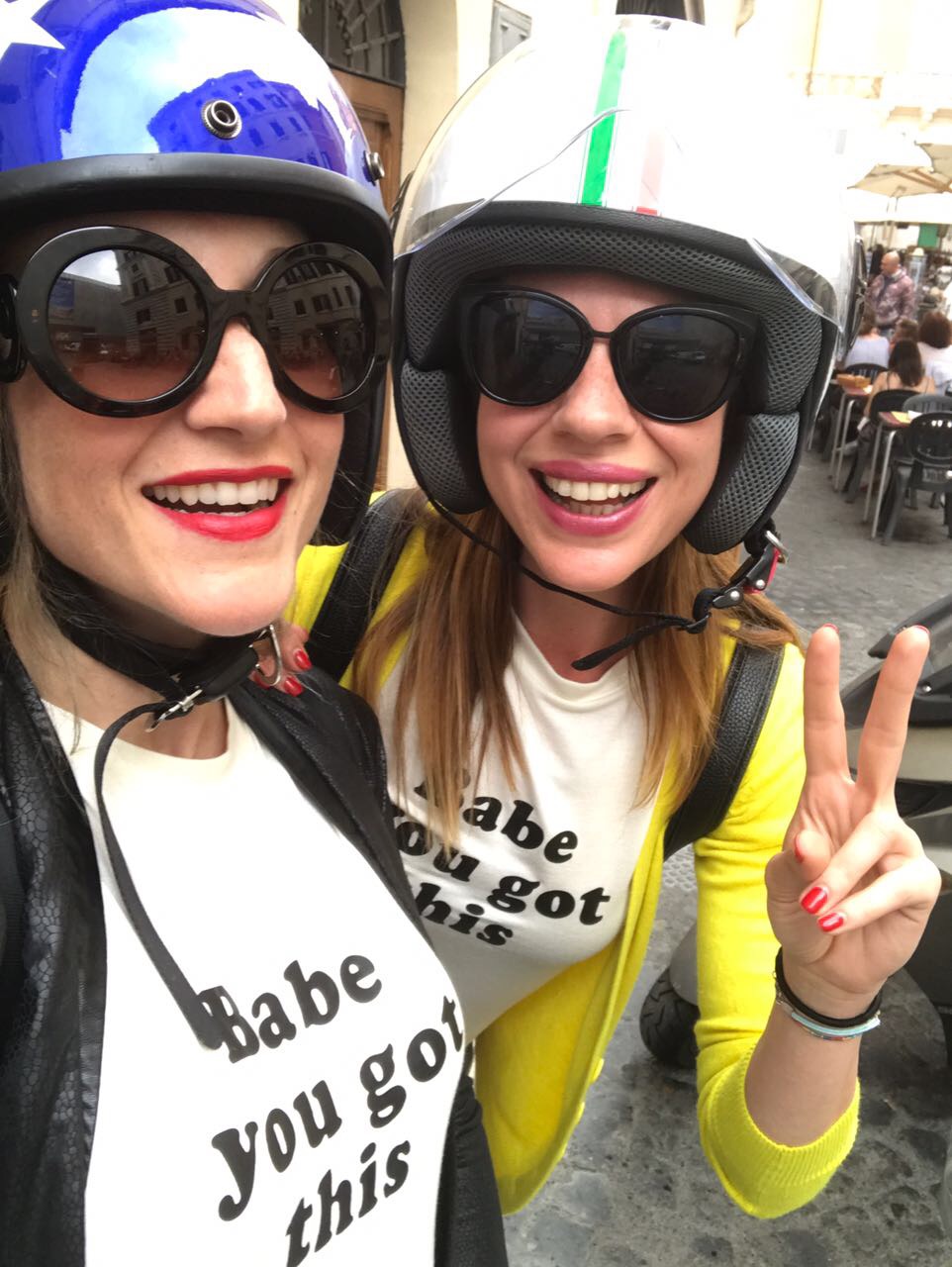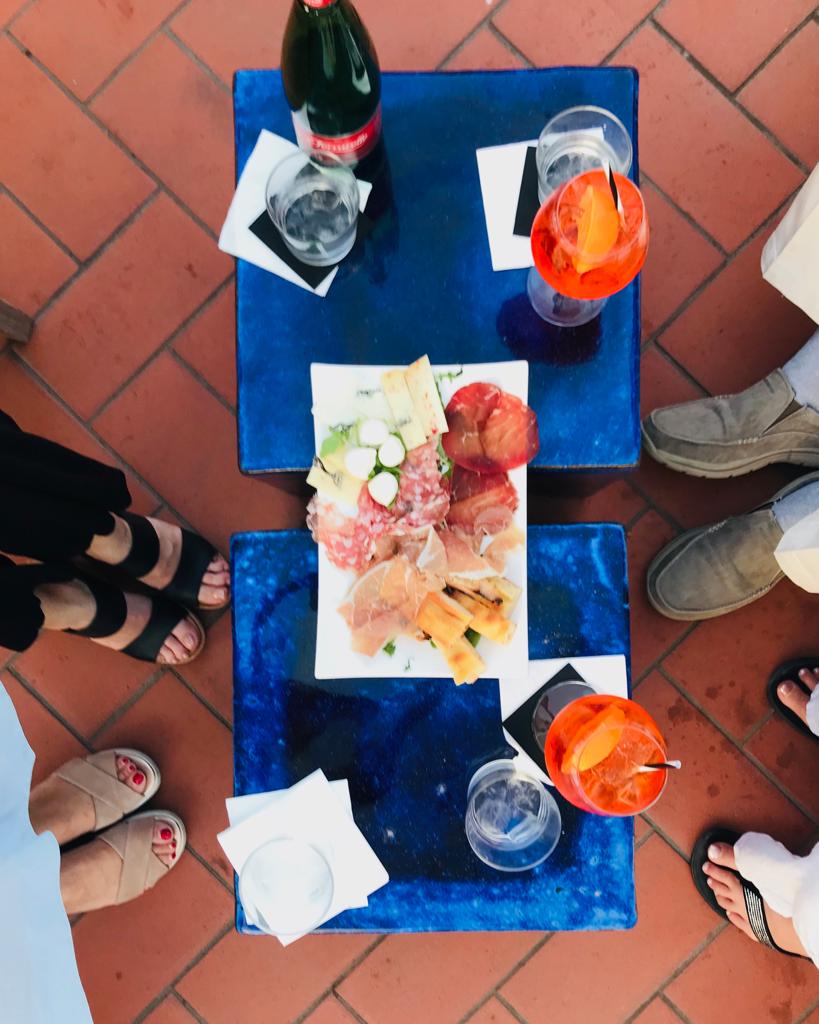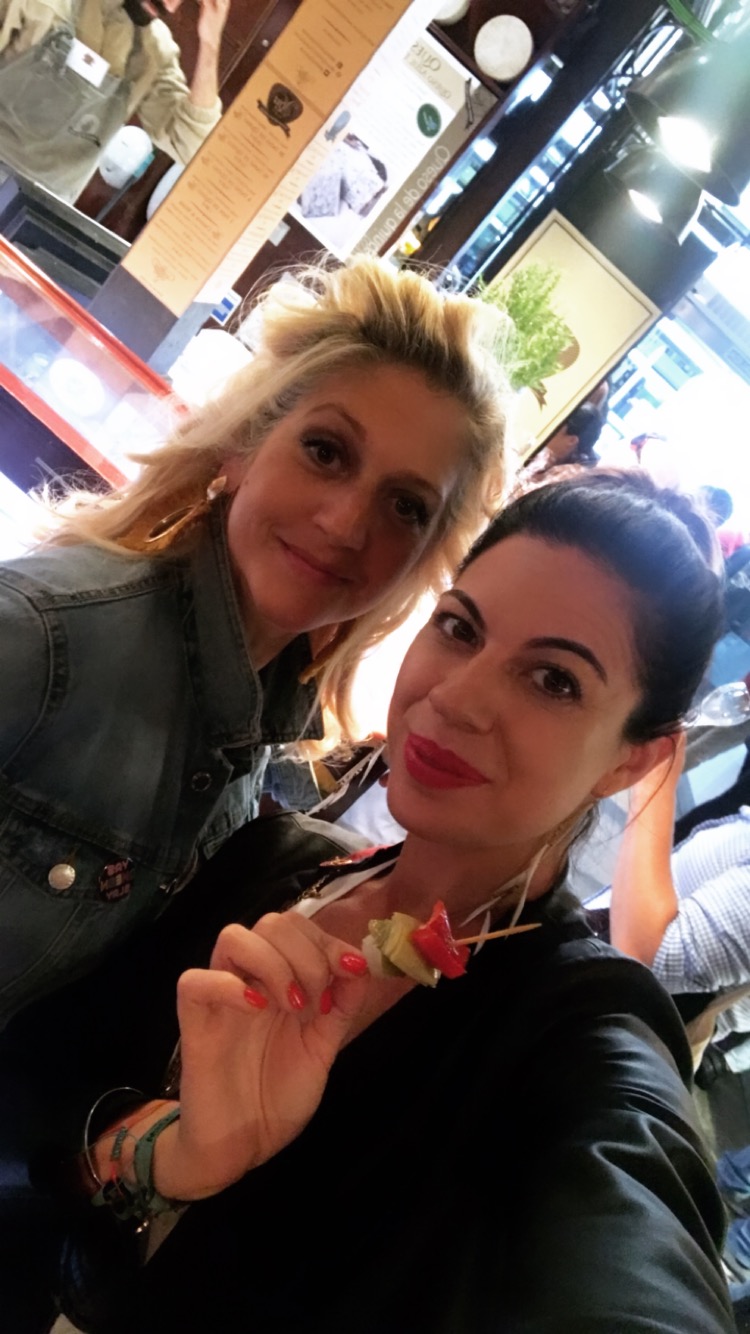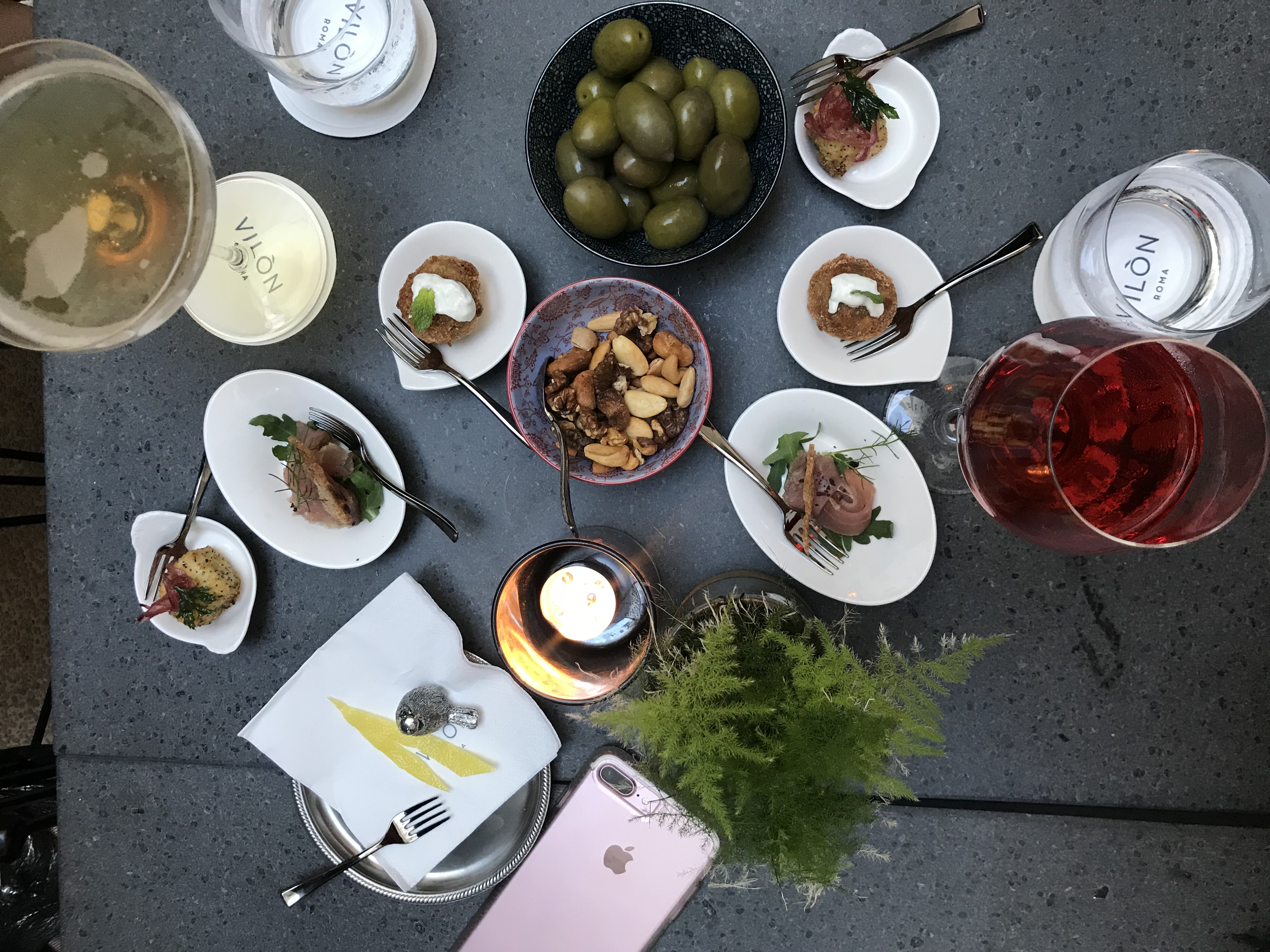 Annie and Dom appeared from the winding streets surrounding Piazza Navona and with waves & smiles greeted us enthusiastically which set the tone for the magical evening to come
Annie seemed to charm the forbidding doorman and soon we were whisked to the 'Great Beauty' of a rooftop bar where we were up close and personal with curves and domes. This truly must be one of the best panoramic views of the Eternal City from St Peters on one side to the Pantheon on the other with the Alban Hills in the distance.
This bar exudes luxury with even the water appearing in a gorgeous decanter.
We drank Franciacorta…..of course
Our next destination was a different vibe from your first stop, but make no mistake we will definitely be returning to this venue. The staff were super friendly and we loved the decor so much. However the star attraction (apart from the brilliant view of the Gesu church) was the evening light on the surrounding buildings. Totally unforgettable
We drank spritz
Finally a surprise. We knew they had a rooftop bar but we never realised that they stayed open until late. We know now for future trips. Again the view of the city was stunning, especially as by now all the monuments were illuminated.
A celebratory bottle of Franciacorta was enjoyed by us all
The whole evening was filled with chatter & laughter and it felt like we had reconnected with Annie & made a new friend in Dominique which indeed we had but we don't undervalue the expertise and professionalism of this impressive team.
We appreciated the seamless way the bookings were made (including places that don't normally take bookings), the timing of the visits to the different venues to maximise the impact of the views and the absolute mine of information, from historical facts to the background information of the rooftop bars and stories behind our drinks, that Annie & Dominique imparted.
This evening will remain in our memory for a long, long time to come
Salute!